Covid-19 Emergency: InMare fully operational
Out of the Italian lockdown: let's go back to sailing
2020 June 10 - Update

Italian lockdown has come to its end a month ago. InMare looks with confidence to this unusual boating season, thus restarting our productions at full swing.

First inquiries soon came in: 50 linear meters Mega 2 for the Jesolo Marina Resort in northern Adriatic Sea; Cover Fender for the walls of the slipway at Marine Sifredi, in Carloforte, Sardinia; grey Sistema Zero for French Iguana Yachts, to be installed all around two custom boats; a few orders from our distributors and resellers all over Europe...

We see many promising sins.
We all have been looking forward to going back to sea.

InMare Team
info@inmare.net
+39.071.7133104
---
2020 April 17 - Update

Italian Government decree dated 2020 April 10 extends Covid-19 lockdown until May 03.
Nevertheless, InMare has asked the local Prefect the authorization to re-open, considering we are able to operate in safe-distance conditions.

We have been using these weeks of forced stop to reorganize and enhance our safety and security procedures and working conditions.
On April 14, all pending orders have been shipped from our warehouse located in Ancona, Italy.
On April 17 in the morning, our first international shipment has been delivered to a marina in Muiden, Netherlands.
In the afternoon, this batch of grey Doppio Zero fenders was already in place to protect the entrance and the fuel station of Jachthaven Muiden.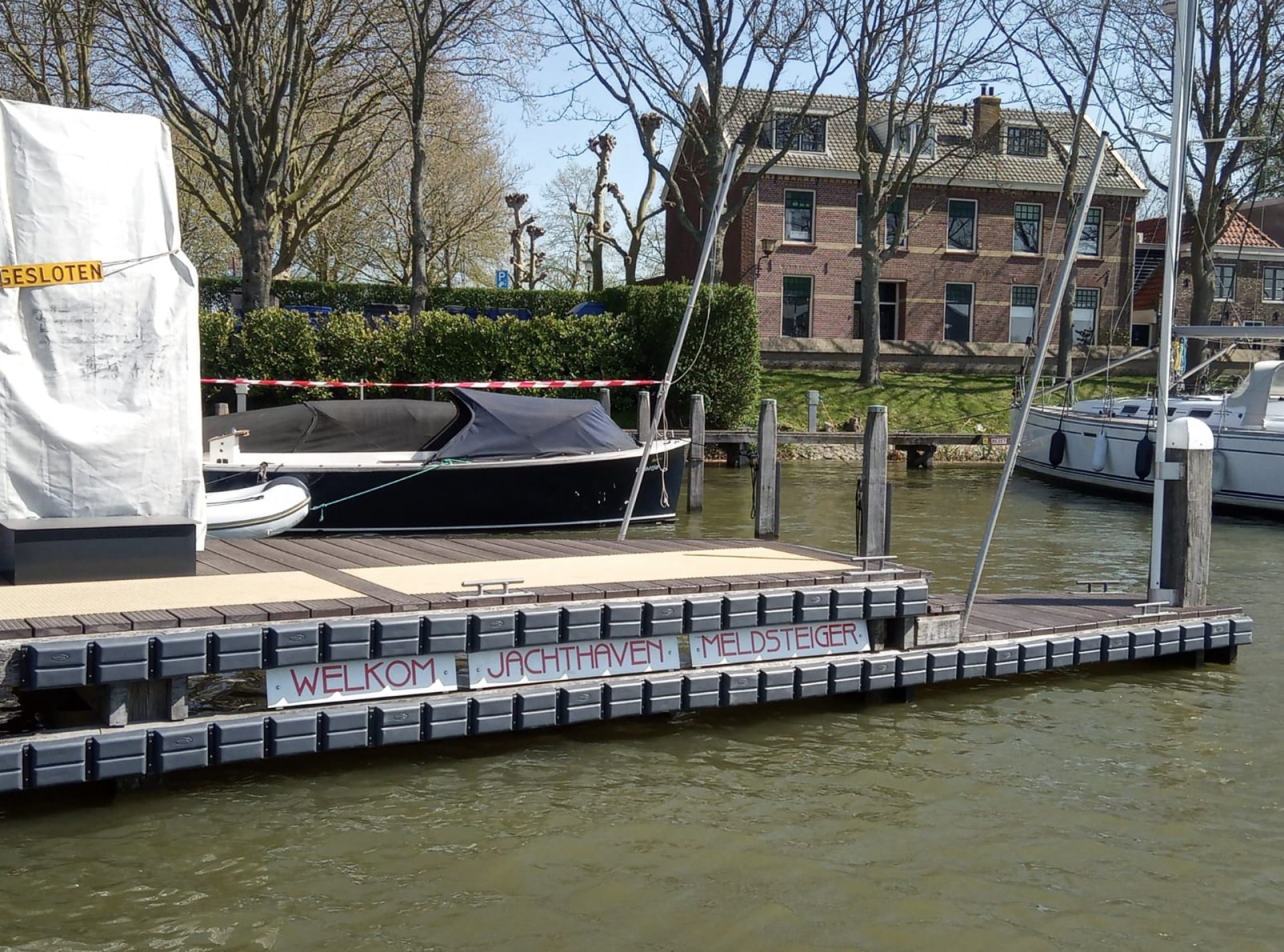 Doppio Zero installed at the entrance of Jachthaven Muiden, The Netherlands / Credits: Marcapelli Sports

For the time being, in order to match the safety of our staff and our clients' needs, InMare will ship orders once per week. Our office is remote working.
For any inquiry or information request, please do not hesitate to contact us as usual at:
info@inmare.net
+39.071.7133104

InMare Team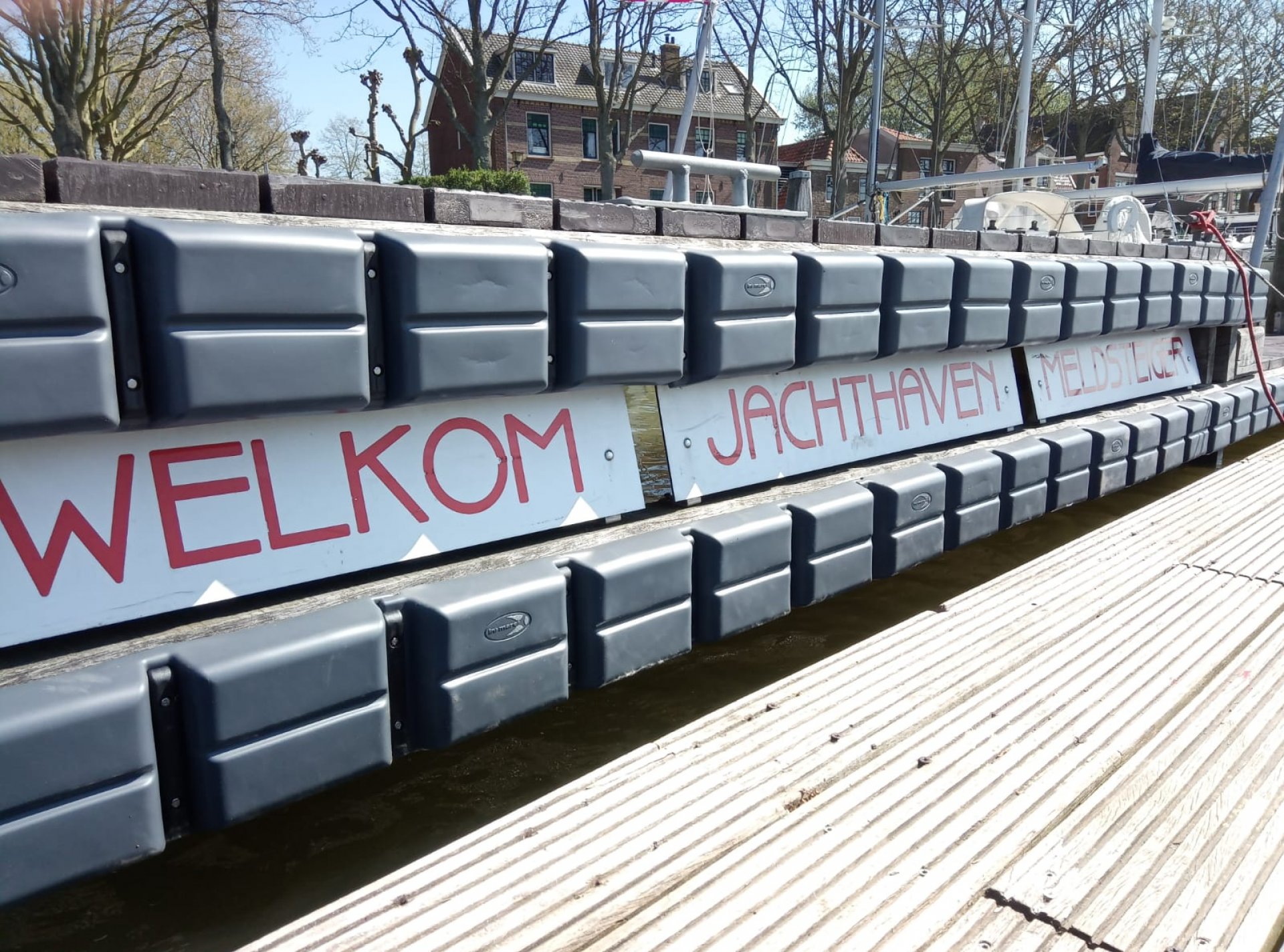 Doppio Zero installed at the entrance of Jachthaven Muiden, The Netherlands / Credits: Marcapelli Sports
---

2020 April 02 - Update

Italian Government decree dated 2020 April 01 extend Covid-19 lockdown until April 13. As a consequence. InMare stops warehouse activities. In case of urgencies, we will ask the local Prefect for limited derogations, considering wharehouse is able to operate in safe-distance conditions.

For any inquiry or information request, please do not hesitate to contact us as usual at:
info@inmare.net
+39.071.7133104

InMare Team
---

2020 March 25 - Update

Due to italian Government decree dated 2020 March 22 imposing lockdown to almost all non-essential businesses, InMare stops warehouse activities until April 3.

Even if at a lower pace, production is still working, as well as our offices operating in telework.

We keep good stock levels, even higher than our standards: once all this behind us, we will be ready.

Thus, for any inquiry or information request, please do not hesitate to contact us as usual at:
info@inmare.net
+39.071.7133104

InMare Team
---

2020 March 16

Safety is a keyword for InMare.
That's why InMare reacted promptly and responsibly to the spread of the New Coronavirus, taking all due precautions to guarantee the Company's activities as well as people's health.
Even before the first cases in Italy, we introduced smart working and new procedures, like enhanced cleaning routines and safe-distance keeping.
More recently, we have approved, shared and applied a safety procedure specific for Covid-19, in order to guarantee health and safety to everyone involved.

Production continues in line with clients' requests. Our offices are remote working and we maintain stock levels even higher than usual, in order to process orders as quickly as possible and compensate potential delays in freight transport.
All our articles are available in stock. We offer our usual professionalism and promptness as we take care of Your orders.

Everything will be all right if we all act responsibly.
Thank You for keeping choosing InMare.

InMare Team